Serving The Greater Holliston Area Since 1954
We Work The Area.  We Know The Area.
As your septic service provider, we take care of making sure that your entire septic system stays operating as it should. From complete pumping services to routine repairs, we can get your system working better than it ever has. We also offer Title V inspections, so if you are buying/selling a home, or simply need an up-to-date inspection, we have you covered. Contact us today to learn more about our sewer and septic services. We look forward to hearing from you and being able to assist with your situation.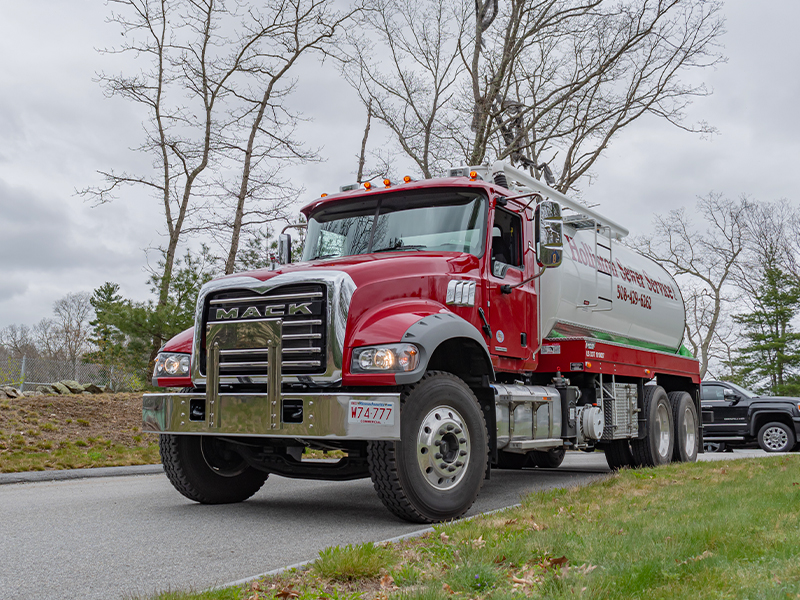 A Top Rated Sewer Service Company
This highly responsible local sewer and septic system service is highly professional and very timely and does excellent work at a great reasonable price. HIGHLY RECOMMENDED!
Doug M.
If you're looking for any type of septic/sewer service I HIGHLY recommend HSS. I cannot thank Harry and HSS enough for their professionalism and work ethic in helping me get my inspection not only completed, but passed. If I could give 10 stars I would!
Johnathan B.
Was in a major pinch and made a simple call and got VIP treatment. They were at my house, problem fix within a few hours. Unbelievable service!
Derek B.
I had already hired 2 other companies and had had 5 visits and the problem persisted with no resolution. Harry and his team fixed the issue WITHIN one hour. I am forever grateful to Holliston Sewer Services for listening, acting quickly and restoring my home to a livable condition.
Jen W.
Harry couldn't be more polite, professional, and helpful really guiding me in the right direction. Would definitely consider him first if any work needed in the future. Thank you!
Harshal M.
Best sewer service in the area. My family has been using HSS for years, and they've consistently offered high quality service with a smile.
Mike J.
Called around but Harry was the most informative, friendly, professional and direct. While there, they were professional, courteous, effective and plain nice. My This sort of service was worth every single penny. You've earned a new repeat customer and thank you!
Peter M.
I needed help finding someone to take care of my grinder pump and they were SOOOO incredibly nice and helpful. I wish we lived closer as they were super sweet!
Adrianna S.
The service was done on time and they were friendly and professional. This was the 2nd time we used them and we will continue to so.
Nick I.
Harry was kind, professional, and extremely helpful. He was generous with his time and educated me about my septic system and other household systems. I would highly recommend him!
Farah D.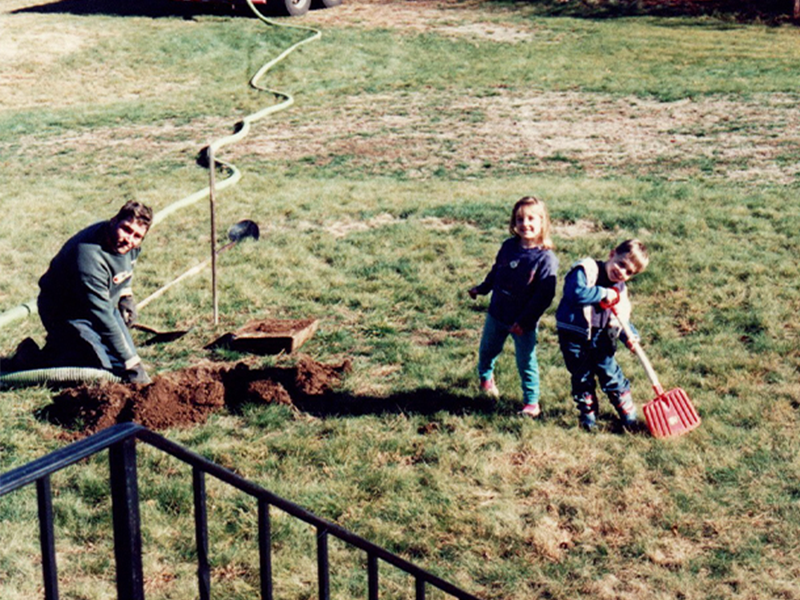 Hire A Localized Service Professional
Family Owned & Operated Septic Service Company
Holliston Sewer Services Inc. has been serving the area since 1954, taking care of all types of sewer and septic concerns. From basic repairs, to thorough pumping, this third generation team of experts is here for you. We pride ourselves on our quality, taking the time to truly resolve issues and making sure things are operating efficiently. We also offer 24/7 emergency services, since we know how much of a headache septic issues can cause. Contact us today, and discover the Holliston Sewer difference. We look forward to hearing from you.
Your Local Sewer Service Providers
Tackling All Types of Septic Needs
At Holliston Sewer, we offer unmatched septic tank pumping and repair services with component replacement, complete pumping, and even Title V Inspections. While many sewer service companies focus on selling you new equipment, our team remains dedicated to helping you maintain your current system. Contact us today to learn more!